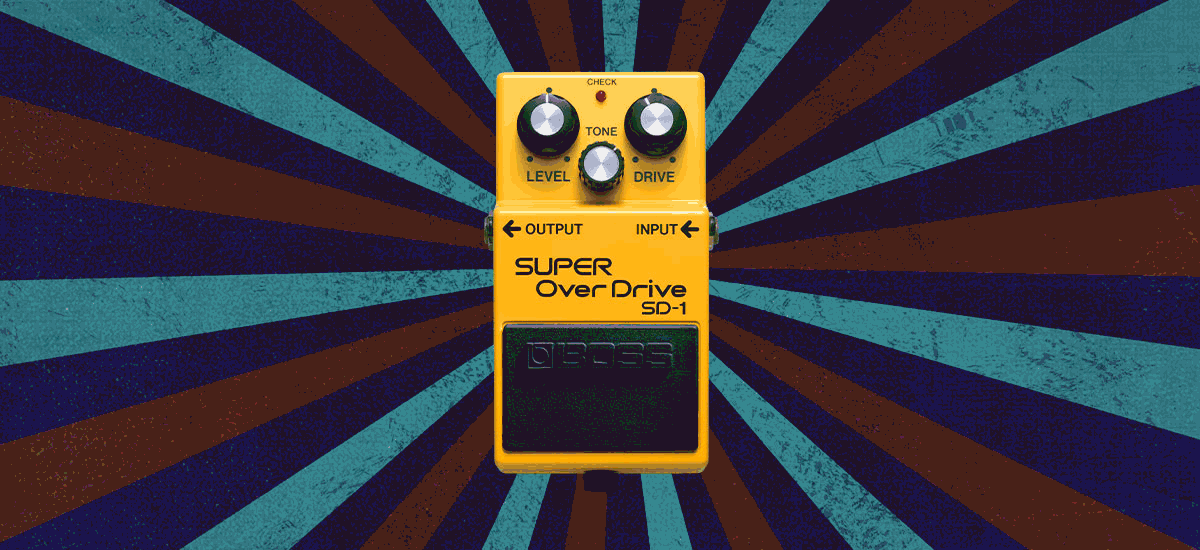 We've put together the latest news from Boss including exciting celebrations for some of the classic Boss models. 
Celebrating 40 years of The Boss SD-1 
A very special birthday for a very special pedal. Released in 1981, the SD-1 Super Overdrive has been powering performances continuously for over 40 years, spanning across endless genres and musical styles; this pedal is a must for any player.
Designer Kanji Kubo said; 
"Some felt the sound of the OD-1 was too sweet and that the frequency range was insufficient. This is why we added the tone control to the SD-1." Read more here
Watch the DM-2 shootout
What's the difference between the Vintage and Waza models of DM-2? Leigh Fuge reached out to us to find out for himself. Join Leigh as he puts both pedals through the DM-2 shootout.
Watch video here: 
Discover which Katana MKII Amp is the one for you
The Guitar Geek has been using Katana since day one. Join him as he gives an in-depth, need-to-know rundown of each model—helping you choose the right one for you.
Watch video here: 
Celebrations continue with 30 years of the Boss MT-2 Metalzone
2021 is a significant year for the BOSS MT-2 Metal Zone. A must-have for any guitarist—not only has it been around for 30 years, but over 1 million of these have been sold! Watch Colin from CS Guitars dig into the history of MT-2.
Watch video here: